LAYING THE FOUNDATION
FOR AN EXCITING FUTURE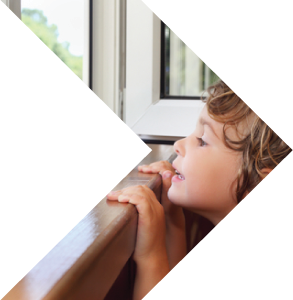 Residential, commercial and retail projects
Urban planning and infrastructure
Tourism and industrial parks
Oakvalley, Visakhapatnam (Completed)

Size: 50 Acre
Type: Plotted Housing Development
Location: Maharajpet Junction (NH 5), Adjacent to Oakridge International School, Singannabanda Village, Bheemunipatnam Mandal, Visakhapatnam - 531 162



Ludhiana (Upcoming)

Size: 144 Acre
Type: Integrated Township Development
Location: Village Bonkar Dogran, Ludhiana - Jalandhar Highway, GT Road - NH 1 (44) West, Near Ladhowal Toll Plaza Ludhiana - 141008



Westwind, Chennai (Upcoming)

Size: 6.84 Acre
Type: Group Housing Development
Location: Chennai - Bengaluru Highway (NH4), Opp Sree Sastha College of Engineering, Chembarambakkam, Poonamalle, Chennai - 600123



North Gardens, Nandi hills, North Bangalore (Register Your Interest Here)

Size: 47 Acre
Type: Plotted Housing Development
Location: Nandi Hills, North Bangalore, Karnataka 562103.
With an emerging markets footprint and one that specifically spans the whole of India with plans to develop signature projects initially for residential and subsequently commercial and retail use, Developer Group is poised to transform the way people live and work, shop and play. Looking at the bigger picture, Developer Group has a role that goes beyond real estate development to being a key player in urban expansion and infrastructure building. Through collaborations and alliances, has a vision to engage in mega projects that will refashion the future of our cities.
Disclaimer
This disclaimer ("Disclaimer") will be applicable to this Website. By using or accessing this Website,viewer agrees with the Disclaimer without any qualification or limitation. The Company reserves the right to add, alter or delete any material or information from this Website at any time and may, at any time, revise these Terms without notification. Viewers are bound by any such amendments and the Company, therefore, advises that the viewer periodically visit this page to review the Terms.
This Website and all its content are provided on an "as is" and "as available" basis. No information given under this Website creates a warranty or expand the scope of any warranty that cannot be disclaimed under applicable law. Use of this Website is solely at the viewer's own risk. The content & information provided in this Website are indicative only. Nothing on this Website constitutes advertising, marketing, booking, selling or an offer for sale or invitation to purchase a unit in any project by the Company. It does not constitute part of an offer or contract. Design & specifications are subject to change without prior notice. Computer generated images are the artist's impression and are only indicative of the designs intent.
The particulars contained on the website mentions details of the Projects/developments undertaken by the Company including depicting banners/posters of the Projects. Viewers are therefore required to verify all the details, including area, amenities, services, terms of sales and payments and other relevant terms independently with the Company in writing from the Company prior to arriving at any decision for buying any unit(s) in any of the said Projects. The said information will not be construed as an advertisement. To know more about any of our Projects / developments, please contact our sales team or visit our sales office during office hours and speak to one of our sales personnel.
In no event will the Company be liable for any expense, loss or damage including, without limitation, indirect or consequential loss or damage, or any expense, loss or damage whatsoever arising from use, or loss of use, of data, arising out of or in connection with the use of this Website or any action taken by the viewer relying on such material/information on this Website.
© Copyright 2013, All Rights Reserved with Developer Group |